JointHealth™ express
February 9, 2022
---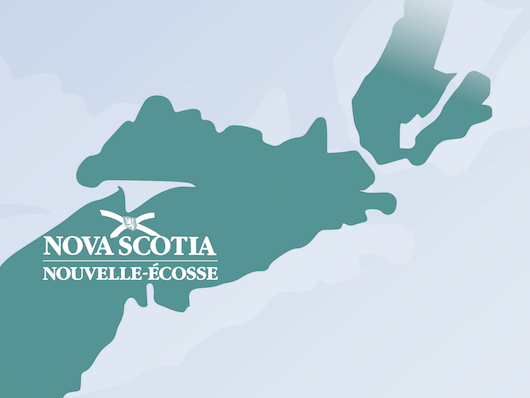 Nova Scotia launches biosimilars initiative for Pharmacare programs
Nova Scotia has become the fifth Canadian province to implement biosimilars transition ("switch") policy, which moves patients from certain originator biologics to the biosimilar versions. Nova Scotia Pharmacare beneficiaries will have 12 months to work with their healthcare providers to switch to the biosimilar version of their drug. The policy change involves medications used for inflammatory arthritis, inflammatory bowel disease and psoriasis, as well as certain insulins used to treat diabetes.
"Annual spending on brand-name biologic medications continues to rise dramatically for public drug plans in Canada. Thirty-eight Health Canada-approved biosimilar biologics are now available. Arthritis Consumer Experts congratulates the Nova Scotia government on an announcement that will help ensure continued reimbursement coverage for patients who transition to a biologic biosimilar. Based on the experience in British Columbia, Alberta, New Brunswick, Quebec, and the Northwest Territories, where patients have already safely transitioned, we encourage the Government of Nova Scotia to work with chronic disease communities like ours to reinvest biosimilars savings in improving sustainability and adding new therapies for public drug plan beneficiaries, said Cheryl Koehn, Founder and President, Arthritis Consumer Experts.
Health Canada considers "switching between authorized products to refer to a change from routine use of one specific product to routine use of another specific product. Patients and healthcare providers can have confidence that biosimilars are effective and safe for each of their authorized indications. No differences are expected in efficacy and safety following a change in routine use between a biosimilar and its reference biologic drug in an authorized indication."
1
More than 170 research studies exist looking at patients who have successfully transitioned from a biologic originator to its biologic biosimilar and show no health differences between patients.
British Columbia, Alberta, New Brunswick and Quebec have implemented biosimilars transition policy and have reported that thousands of patients have been safely transitioned with no compromise to patient safety, effectiveness or quality of care.
"The key for patients transitioning to biosimilars is understanding the rationale for it and the well-established safety and efficacy of Health Canada approved biosimilars during their treatment options conversations with their specialists. To help patients in Nova Scotia, ACE has the latest biosimilar information on our
Biosimilars•Exchange
," added Koehn.
Nova Scotia patients can find additional information at:
https://novascotia.ca/dhw/pharmacare/information-for-patients-about-biosimilars.asp
Nova Scotia Pharmacare Programs:
https://novascotia.ca/dhw/pharmacare/nova-scotians.asp
About biosimilar biologics
Biologic medicines are made from living organisms, such as living cells that have been modified using biotechnology. Because of their complexity, biologics are expensive and time consuming to develop.
Originator biologic medicines make up some of Canadian public drug plans' (including Nova Scotia's) largest drug expenditures. A biosimilar biologic can enter the market after an originator patent expires and after a thorough review by Health Canada. Health Canada defines a biosimilar as a biologic medicine that is highly similar to a biologic medicine that was already approved for sale. There are no expected meaningful differences in efficacy and safety in the biosimilar compared to its originator biologic.
2
Biosimilar biologics have been approved for use in Canada since 2009, and in arthritis since 2014. Thirty-eight biosimilars are currently approved by Health Canada. Since the European Union approved the first biosimilar in 2006, the EU has approved more than 75 biosimilars.
A key benefit of transitioning patients is hundreds of millions of dollars in cost savings to the health care system. Biosimilars have the potential to improve access to biologics (both originators and biosimilars) and save public and private healthcare systems billions of dollars now, and over the coming year.
The Canadian Government's Patented Medicine Prices Review Board has estimated that private and public drug plans across Canada could save from $332 million to $1.81 billion in the third year following biosimilar entry across a portfolio of products.
3
At the announcement of the third phase expansion of its Biosimilars Initiative program in August 2020, the B.C. government stated this next phase would allow it to put another $30.7 million over the next three years, in addition to the $96.6 million from earlier phases of the Biosimilars Initiative, back into BC's health care system.
4
When it announced its biosimilars transition policy in December 2019, the Alberta government claimed switching to biosimilars would save between $227 million and $380 million over the next four years once fully implemented.
5
Quebec's biosimilar policy is expected to generate annual savings of $100 million by 2022, which will be reinvested in Quebec's healthcare system and will help improve access to innovative drug therapies.
6
---
1
Health Canada Fact Sheet on Biosimilars: Switching
-
https://www.canada.ca/en/health-canada/services/drugs-health-products/biologics-radiopharmaceuticals-genetic-therapies/applications-submissions/guidance-documents/fact-sheet-biosimilars.html#a17
2
Health Canada Fact Sheet on Biosimilars
-
https://www.canada.ca/en/health-canada/services/drugs-health-products/biologics-radiopharmaceuticals-genetic-therapies/applications-submissions/guidance-documents/fact-sheet-biosimilars.html
3
Patented Medicines Prices Review Board. Potential Savings from Biosimilars in Canada. Date modified: 2018-02-05
-
https://www.pmprb-cepmb.gc.ca/CMFiles/NPDUIS/2017_Conference_Posters/post_6_biosim.pdf
4
B.C. Government News: B.C. expands biosimilar program
-
https://news.gov.bc.ca/releases/2020HLTH0257-001569
5
Alberta Biosimilars Initiative
-
https://www.alberta.ca/biosimilar-drugs.aspx
6
Le ministre Christian Dubé annonce un virage vers les médicaments biosimilaires, Québec, le 18 mai 2021
(in French only) -
https://www.msss.gouv.qc.ca/ministere/salle-de-presse/communique-2864/