JointHealth™ express
January 26, 2022
---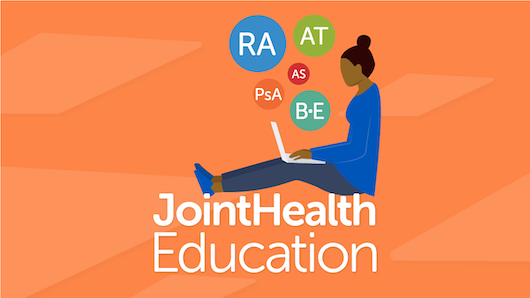 ACE relaunches JointHealthTM Education - dynamic online learning for today's arthritis patient
Arthritis Consumer Experts (ACE) today relaunched their patient education program:
JointHealth™ Education
. Since its 2016 launch, JointHealth™ Education has helped thousands of people living with arthritis become equal and active partners with their healthcare providers choosing and managing their overall treatment and care plan. Many of those users provided ACE with comments and feedback, which have been implemented in the relaunched JointHealth™ Education, including enhanced features to provide easier access and more streamlined learning:
New ability to take any JointHealth™ Education course, at any time, and in any order
Printable and downloadable lessons and quizzes
Tools to view coaching videos at any time
Through current, evidence-informed lessons, quizzes and coaching videos, JointHealth™ Education helps prepare people living with arthritis to appropriately frame their health concerns and questions with their healthcare provider, and helps friends and families of those living with arthritis better understand the disease journey.
Please note that as part of the upgrade, the JointHealth™ Education Graduate Facebook page will be deactivated; connect with us on the general Arthritis Consumer Experts Facebook page if you have any comments or questions about JointHealth™ Education.
Learn more and connect with us: