JointHealth™ express
December 17, 2021
---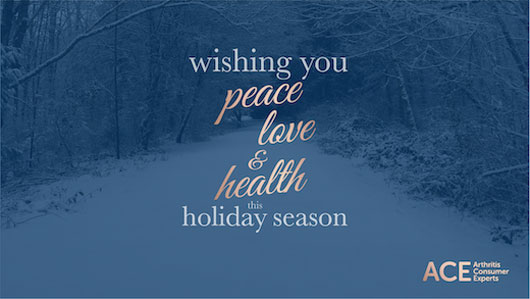 Courage and the bond of arthritis
And just like that, we are in the holiday season and nearing the end of 2021. The year proved to be a whirlwind of challenges, progress, and some relief during the pandemic thanks to science, and you, for your strength, tenacity, and support of others in our arthritis community. In my 32 years with rheumatoid arthritis, I've never felt a stronger bond with my fellow person living with arthritis than I have this past year.
The bond I speak of exists between 6,000,000-plus Canadians – one out of every five adults lives with a form of arthritis…some don't even know they have it. Our community is not just one of older people, children, Indigenous Peoples, women, men, gender fluid or transgender individuals – it is a community of all those people. We are all in arthritis together.
The group of over 100 types of arthritis includes so many profiles in courage:
Rheumatoid arthritis is the 19-year-old first year university student who is struggling with flares and is hesitant to ask her professor for some accommodations for assignment extensions and classroom absences, fearing they will think them lazy or faking their disease. They have experienced the joints in their body become swollen and painful one by one.
Lupus is the working mother who is never sure how she is going to feel the next hour, day or week. For her, having a "bad" day can feel like falling into a deep, dark hole. Her rash, stiff and painful joints in the morning, and fear over whether she can make it through the day or not, making it hard just to try and get her day started. Everyday activities like getting her children ready for school, completing a deadline at work or exercise in the evening have become a challenge as her disease progresses.
Osteoarthritis is the father who had to quit playing soccer and skiing 7 years ago because injuries from those sports drove mechanical changes that damaged his knees. His inactivity has caused him to gain weight and now he struggles to help his life partner with their home life, walk the dog and be active with his two teenage kids.
These three arthritis examples are not exceptions; they are the rule. There are millions of examples of arthritis courage lived out every single day across this land called Canada. As I sit here at my computer and remember these and so many other stories of courage sent to me by email or told to me via a Zoom call this past year, I am also thinking about those who have really struggled and lost so much of their physical and mental health; I am thinking about the lives we have lost. I hope the memories of what we have all lost brings blessings to our lives as we move forward together in 2022.
When I turn my thoughts to my colleagues here at ACE, I am buoyed by their expertise, kindness and thoughtfulness that they bring to their work each day. Together, we roll up our sleeves to develop and deliver the highest quality information and education programming (in French and English), and to fight for equity for all with arthritis. We have very important work to continue to move our organization down the path of Truth and Reconciliation. We have specific projects that will advance the arthritis community in its knowledge of Indian Residential Schools and the trauma and pain inflicted on generations of Indigenous Peoples and of the health care specific Reconciliation Calls to Action #18 to #24. We will have specific ways to take "reconcile-actions" together, as one community, and we hope you join us on this transformative journey.
In 2022 our team will work to expand ACE's programming for people with lupus, osteoarthritis and the most common types of inflammatory arthritis – rheumatoid arthritis, spondyloarthritis and psoriatic arthritis. We are transforming our digital platforms to make them more user friendly and continue to deliver the information and education programming our members, social media followers and web site visitors have come to enjoy and rely on these past 22 years.
We will continue to gather the "voice" of arthritis through our national surveys and project those voices to government policy makers and elected officials to ensure they are doing what they need to form and implement health care policies that meet their medical and mental health needs in effective and culturally appropriate ways. We will do that work in close collaboration with our arthritis health professionals and basic science and clinical scientists and researchers: rheumatologists, physio- and occupational therapists, social workers and councillors, and most importantly, our fellow humans living with arthritis.
It's going to be a very busy 2022, but for now, I want to send my best wishes of peace, love and improved health and wellness to everyone in our very big arthritis family!
Happy holidays,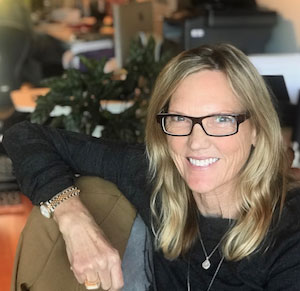 Cheryl
person living with rheumatoid arthritis