JointHealth™ express
October 6, 2021
---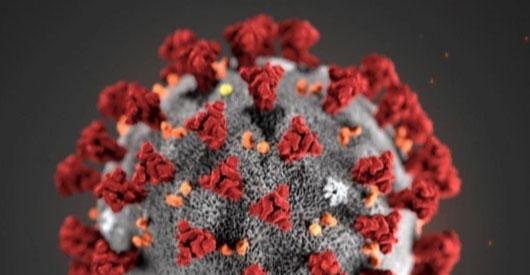 B.C. government announces immunocompromised people will receive an invitation for a third dose
Government also mandates COVID-19 vaccines for public service workers and long-term care visitors
Based on the latest research, people with moderately to severely compromised immune systems will generally have lower antibody responses from two COVID-19 vaccine doses. Studies show that giving a third dose to complete the initial vaccine series can help these individuals create antibodies to protect them from COVID-19.
In response, B.C. is expanding the group of immunocompromised people who are eligible for a third dose of the COVID-19 vaccine. The group will be expanded to include 100,000 people who are at higher risk of having severe illness or complications from COVID-19 to ensure that the have a strong immune response. The expanded group includes people receiving treatment for cancer, arthritis, lupus and other autoimmune diseases. According to the new dose 3 criteria, people in the following six categories will receive a third dose:
Are on active treatment with the following categories of immunosuppressive therapies:

Since January 2020, been treated with anti-CD20 agents: rituximab, ocrelizumab, ofatumumab, obinutuzumab, ibritumomab, tositumomab
Since December 15, 2020, been treated with biologics: abatacept, adalimumab, anakinra, benralizumab, brodalumab, canakinumab, certolizumab, dupilumab, etanercept, golimumab, guselkumab, infliximab, interferon products (alpha, beta, and pegylated forms), ixekizumab, mepolizumab, natalizumab, omalizumab, resilizumab, risankizumab, sarilumab, secukinumab, tildrakizumab, tocilizumab, ustekinumab, or vedolizumab
Since December 15, 2020, been treated with oral immune-suppressing drugs: azathioprine, baricitinib, cyclophosphamide, cyclosporine, leflunomide, dimethyl fumerate, everolimus, fingolimod, mycophenolate, siponimod, sirolimus, tacrolimus, tofacitinib, upadacitinib, methotrexate, dexamethasone, hydrocortisone, prednisone, methylprednisolone, or teriflunomide
Since December 15, 2020, been treated with steroids orally or by injection on an ongoing basis: dexamethasone, hydrocortisone, methylprednisolone, or prednisone
Since December 15, 2020, been treated with immune-suppressing Infusions/injections: cladribine, cyclophosphamide, glatiramer, methotrexate
Since January 2020, been treated with B-cell depleting agents: epratuzumab, MEDI-551, belimumab, BR3-Fc, AMG-623, atacicept, anti-BR3, alemtuzumab

Have had a solid-organ transplant and are taking immunosuppressive therapy
Are on active treatment for solid tumour or hematologic malignancies (like myeloma or leukemia)
Have had a hematopoietic stem cell transplant
Have moderate to severe primary immunodeficiency
Are on dialysis and/or with severe kidney or renal disease
Vaccine mandates
The government also announced COVID-19 vaccines will soon be mandatory for thousands of employees in B.C.'s public service and for visitors to many health-care settings, including long-term and assisted care. Health officials have also extended the deadline for long-term care workers to become fully vaccinated.
The B.C. Public Service Agency said Tuesday in a statement anyone working for the public service will need to have had both shots by November 22. Roughly 30,000 people work in public service in B.C.
The province said it will be releasing guidance in early November for "the few people who are unable to be vaccinated."
New rules for medical settings
The government also announced that effective October 12, all long-term care and assisted living workers will be required to have a first dose of the COVID-19 vaccine and a second dose within 35 days of the first. Workers who are unvaccinated by end of day on October 12 will have to take a mandatory leave of absence without pay.
Starting October 12, visitors to long-term care homes will also have to show their vaccine card. On October 26, all health-care workers in B.C. and visitors to acute care facilities must also show proof of vaccine, with certain exceptions for palliative and end of life care.
Learn more
about getting your third dose.