JointHealth™ express
August 13, 2021
---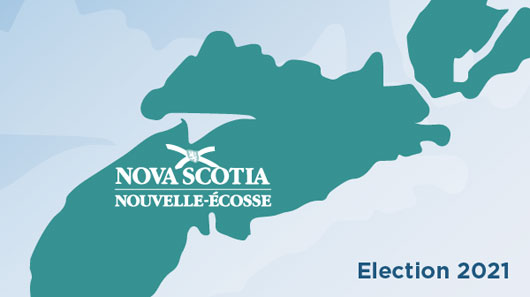 On election day, make your voice count.
The general election in Nova Scotia is scheduled for Tuesday, August 17, 2021.
The more than 210,000 Nova Scotia residents living with arthritis represent one of the largest chronic disease populations in the province, yet no standardized model of arthritis care is available. This is particularly pronounced outside of Halifax. Where you live can be more important in determining treatment than how sick or disabled you are.
Arthritis is also the leading cause of disability and work disability in Nova Scotia. About a quarter of the province's residents living with arthritis between 20 to 54 years of age were not in the labour force because of their arthritis. The economic burden of arthritis is expected to double within a generation and strain the Nova Scotia health system's ability to provide quality care to patients with arthritis.
One of the most important voices in discussions about health care belongs to those most affected by health policy—the person living with chronic disease who can provide critically important perspectives in discussions about health policy; yet too often, consumers' voices are not heard.
And that's why, it is so important your arthritis voice is heard in the upcoming Nova Scotia provincial election on August 17, 2021.
Party Platforms
To help you with your voting decision, here is an outline of the party platform positions on healthcare, which has been a key issue in the campaign.
In terms of chronic disease management, each party acknowledges the challenges of accessing healthcare care and the need to build, modernize chronic disease management programs in Nova Scotia.
The parties also share common themes in their healthcare platforms: address health inequities, access to primary care, improve long-term care, and support mental health and addiction services.
Here's where to find what the parties have promised when it comes to healthcare:
Voting safely during COVID-19
Elections Nova Scotia has taken steps to ensure the election is safe for voters, candidates and election workers.
There are several options available to voters in the province:
Under the Elections Act, Nova Scotians may vote during an election on any day of the week except Sunday.
Returning offices are open for voting in each riding Monday to Saturday, from 9 a.m. to 6 p.m. AT. On the Friday before the election — Aug. 13 — they will stay open until 8 p.m. AT. On election day, they will be open from 9 a.m. to 8 p.m. AT.
Voters casting ballots before election day can vote at any returning office in the province. On election day, voters can go to the returning office in their electoral district.
Advance polls
Advance polls are also open for voting immediately before the election until Saturday, Aug. 15.
Hours will be from 9 a.m. to 6 p.m. AT.
Write-in ballots
All eligible voters in Nova Scotia have the option of voting by write-in ballot. People submitting their write-in ballot in person or via an agent outside of their voting district must return the ballot by 6 p.m. AT on Saturday, Aug. 14. If the write-in ballot is being submitted in the person's voting district, the deadline is 3 p.m. AT on election day: Tuesday, Aug. 17.
On election day
The option to vote in person on election day is also available to people who were not already issued a write-in ballot.
Where to vote?
If you're unsure of where you should cast your ballot,
look up your address on the Elections Nova Scotia website
to find your designated polling station.
There are other ways to find out where to vote:
Check your voter information card if you received one in the mail.
Call Elections Nova Scotia at 1-800-565-1504 to get help.
Call your local returning office to find out where to vote.
COVID-19 protocols will be in effect at all polling places and voters are asked to follow instructions and directional signs.
What do you need to bring?
Ideally, bring your voter information card and a piece of government-issued identification that has your name, photo and address, such as a driver's licence.
A driver's licence on its own will suffice, but it will just take a little longer to vote. You could also bring two documents that show your name, including one that also has your address. Examples of acceptable documents are your voter information card, health card, a social insurance card or a telephone or power bill. If you don't have the proper documentation, you can take an oath to say who you are and where you live.
A pencil will be issued to each voter for marking their ballot, but Elections Nova Scotia is suggesting that people have their own pen with them in case they need to fill out a form.