JointHealth™ express
October 22, 2020
---
ACE launches new Advocacy resource webpage
"Changing arthritis: By raising our voices together, we can help shape public policy."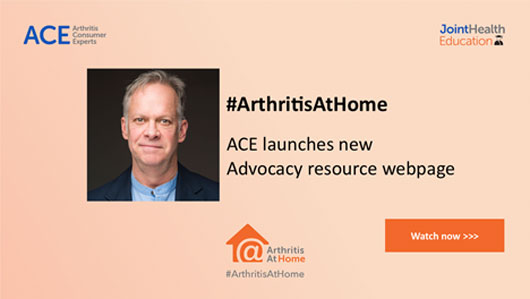 The arthritis patient voice is extremely powerful. When we stand together, we can provide media, government, and healthcare decision-makers the real story of arthritis.
As the people most affected by policy decisions, people living with disease must look for ways to be heard and to advocate for fairness and excellence in health care. To help patients become effective advocates,
Arthritis Consumer Experts (ACE) has launched a new Advocacy resource webpage
. Whether you are looking to advocate for yourself in the workplace, to government or the media, ACE's new webpage and resources provide the tools to help you take action.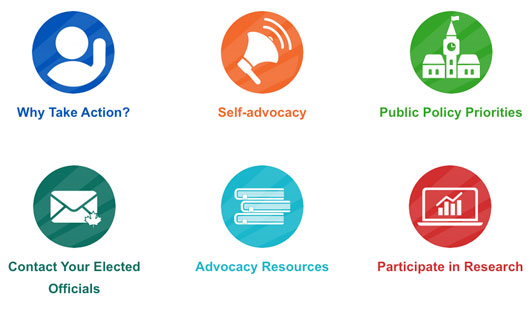 Learn more
: In the latest episode of Arthritis At Home, Kelly Lendvoy, ACE's VP Communications & Public Affairs, takes viewers on a virtual tour of the new Advocacy webpage. Kelly shows us what tools and resources patients can find there and explains why advocacy is such an important part of ACE's mission.
| | | |
| --- | --- | --- |
| | | Did you know that ACE is now on Instagram? We have expanded our social media presence in order to bring information to the patient community in new and fun ways. Follow us on Instagram @ACEJointhealth to keep up to date with new programs and resources. |