JointHealth™ express
September 24, 2020
---
Back to school concerns during COVID-19
ACE wants to hear about your "COVID-19 back to school" experience!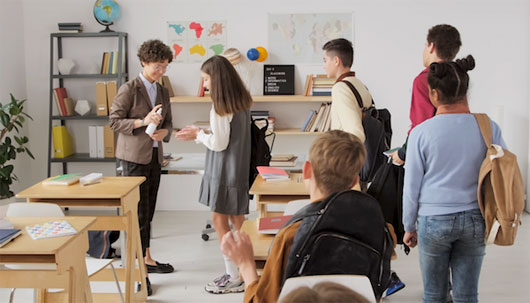 Arthritis Consumer Experts (ACE) regularly conducts surveys to best understand what information and education content may help our members and subscribers live their best lives with arthritis. This important information guides the development of all that we do for you and helps us stay true to the arthritis community.
The return to school during the COVID-19 pandemic is creating additional stress during a time already filled with anxiety. From a public health perspective, it's important to understand what happens in school reflects what's happening in the community. ACE wants to understand your experiences as a student or a parent/caregiver of a student going back to school during the pandemic.
We are looking to hear from:
students with autoimmune arthritis (e.g. rheumatoid arthritis, psoriatic arthritis, ankylosing spondylitis, juvenile idiopathic arthritis) who are returning to school
students returning to school who live with someone who has autoimmune arthritis
parents/caregivers of a student with autoimmune arthritis who is returning to school
parents/caregivers with autoimmune arthritis who live with a student returning to school
If you are in one of these groups, please consider participating in our
short survey
, and share it with people in your network. Your answers will be anonymous.
Your time and participation will help ACE meet your education, information, and advocacy needs.
Be well, and be safe,
Cheryl Koehn
Founder and President, Arthritis Consumer Experts
Person living with rheumatoid arthritis