JointHealth™ express
September 9, 2020
---
EULAR 2020: Updates and recommendations from this year's congress
Key research take-aways from this year's meeting.
Due to the pandemic crisis, this year's EULAR Annual Congress of Rheumatology was held online. Attendees this year watched live and pre-recorded sessions from their computers, tablets or smart phones. Here are some of the key research take-aways from this year's meeting.
Lifestyle guidelines to limit arthritis progression and get the most of your summer
Study shows infants and young children of mothers with ankylosing spondylitis develop normally
EULAR updates recommendations for psoriatic arthritis
Hydroxychloroquine not linked to heart failure in rheumatoid arthritis
Osteoarthritis disease severity, patient frustration growing despite rising opioid use
Prediction model identifies knee replacement recipients at risk for opioid misuse
New study confirm effectiveness in deployment of other health care professionals
Lifestyle guidelines to limit arthritis progression and get the most of your summer
Data presented at the EULAR 2020 E-Congress reaffirmed that lifestyle approaches, including physical activity and smoking cessation, should complement medical therapy in patients living with arthritis.
A EULAR task force worked with healthcare professionals and patient organizations around Europe to discuss approaches to lifestyle interventions and documentation they use to monitor those approaches. The task force then set out to develop recommendations for healthy lifestyle strategies to prevent progression of disease, including osteoarthritis, rheumatoid arthritis, ankylosing spondylitis, psoriatic arthritis, systemic scleroderma, lupus and gout. Of the 18 recommendations, there were seven for exercise, two for diet, two for weight, four for alcohol, two for smoking and one for work.
Some are generic, while others are disease specific. The task force recommended people living with arthritis should perform both aerobic and strengthening exercises for physical activity.
According to the task force, diet should be "healthy and balanced," while the decision about what constitutes a healthy weight should be shared between the patient and a multidisciplinary team. When patients lose or gain weight, adjustment of medications should also be considered.
Other recommendations stated alcohol consumption should be moderate. Patients with gout, in particular, should limit alcohol intake as it has been associated with flare of that disease. The task force also recommended patients should be encouraged to stop smoking due to its impact it may have on DMARD response in patients, particularly those living with RA.
Study shows infants and young children of mothers with ankylosing spondylitis develop normally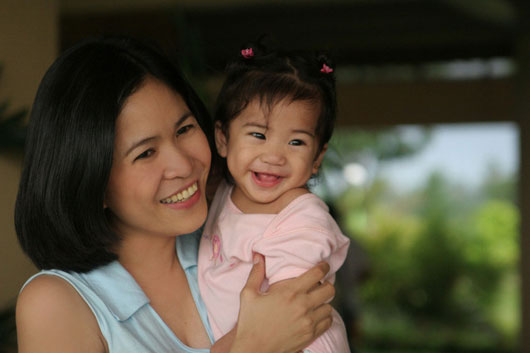 Women with ankylosing spondylitis (AS) can have children despite their rheumatic disease. But how do their children develop? A South Korean study presented at EULAR 2020 shows that the growth and development of infants and young children of mothers with AS are comparable to those of other mothers. Until now, several studies on the course of pregnancy in female AS patients had been conducted, but the development of their offspring had not been investigated.
Ankylosing spondylitis is a complex chronic inflammatory disease of the spine with involvement of the sacroiliac joints. The disease most commonly presents in the twenties and thirties. "Female patients with AS are therefore mostly of childbearing age and are sometimes uncertain as to whether they can make their desire to have children a reality, despite their chronic disease," said EULAR President Professor Iain B. McInnes, Director of the Institute of Infection, Immunity and Inflammation at the University of Glasgow in Scotland.
A South Korean population-based case study investigated the question of whether AS in women could have an effect on the growth and development of their children in early childhood and what effect that might be. Researchers found the growth and development of children of mothers with AS were comparable to children of other women. And while mothers with an existing AS diagnosis were significantly more likely to have an infant with a low birth weight than women diagnosed with AS post-partum, their children developed similarly overall over the observation period of up to 71 months after birth. "Therefore, having a chronic disease like AS should not hinder female patients from having healthy children," said Professor John Isaacs, Newcastle University, UK, Chair of the EULAR Scientific Programme Committee. "We advise women with AS who want to have children to plan their pregnancy and to discuss it beforehand with their treating rheumatologist."
EULAR updates recommendations for psoriatic arthritis
Over the past five years at EULAR, one of the most discussed disease areas has been treatment for psoriatic arthritis (PsA) including real world data on safety and efficacy of existing medications and studies on new medications currently in development.
Following the science, EULAR has approved six overarching principles covering PsA, as well as the need for collaborative medical management and shared decision-making (two key elements of arthritis models of care). It has also approved 12 recommendations on treatment strategies for medication therapies including 3 new ones:
EULAR is suggesting that a conventional synthetic DMARD should be considered in patients with monoarthritis (i.e. disease in a single joint) or oligoarthritis (i.e. disease in two to four joints).
A JAK inhibitor may be considered in patients with peripheral arthritis who fail to adequately respond to at least one conventional synthetic DMARD and at least one biologic DMARD, or when a biologic DMARD is inappropriate.
"Cautious tapering" of DMARDs may be considered among patients in sustained remission. EULAR defined "sustained remission" as complete remission, rather than low disease activity, for at least 6 consecutive months.
Hydroxychloroquine not linked to heart failure in rheumatoid arthritis
Since reports of the potential of hydroxychloroquine (HCQ) as a treatment for COVID-19, many people living with rheumatic diseases, such as systemic lupus erythematosus (SLE), rheumatoid arthritis (RA), vasculitis, Sjögren's Disease, and other autoimmune rheumatic diseases, reported difficulties in accessing their needed HCQ medication. The challenges to access and ensuring there is a stable supply of HCQ have been largely resolved, but arthritis patients become confused over media reports discussing the dangers of taking HCQ for COVID-19. For decades, HCQ has been an essential medicine for many patients with RA and the only medication shown to increase survival in patients with SLE while preventing flares, organ damage and cardiovascular events.
At a EULAR presentation on the use of hydroxychloroquine among RA patients, researchers reported on study results that treatment with hydroxychloroquine was not associated with heart failure in patients with RA; however, more research is needed regarding higher doses.
Heart failure is a rare adverse effect attributed to HCQ. Researchers admit knowledge gaps exist on the risk for heart failure in RA patients using HCQ. The study presented at EULAR found there was also no statistically significant association between the cumulative dose of HCQ and heart failure. However, researchers still need to understand the risk of higher doses of hydroxychloroquine and have a better assessment of patient compliance to medication.
Researchers say future studies are needed to help identify a safe dosage and duration of HCQ with regard to heart failure and to evaluate the risk for heart failure in other types of arthritis treated by HCQ, such as SLE.
Osteoarthritis disease severity, patient frustration growing despite rising opioid use
Physicians across five countries in Europe reported decreasing patient satisfaction with treatment for their osteoarthritis (OA), as well as increasing disease severity despite the rising use of opioids, according to findings presented at EULAR 2020.
Osteoarthritis management uses a mixture of nonpharmacological (treatments that do not involve the use of medications to treat pain) and pharmacological therapy. Many people living with OA use drug therapies, although research shows they are not very effective and that patients have real safety and tolerability issues for both NSAIDs and opioids.
To examine the current, real-world treatment experience for OA patients as it related to disease severity, researchers studied data from a study of physicians and their patients. The researchers included data for 489 physicians — in primary care, rheumatology and orthopedics — from France, Germany, Italy, Spain and the United Kingdom. These physicians reported on 3,596 patients.
Based on their study, researchers found certain trends, including increased symptom severity, decreased employment, increasing obesity and number of comorbidities and an increase in the number of painful joints that people have. Researchers also identified opioids, especially strong opioids, increasingly used with disease severity and less use of monotherapy as well as patient dissatisfaction with existing therapies, leading to their conclusion that the current OA treatment requires new therapies.
Prediction model identifies knee replacement recipients at risk for opioid misuse
A novel predictive model appeared to identify patients who may progress into persistent high-dose opioid use and dependence following
total knee replacement (TKR)
, according to data presented at the EULAR 2020 E-Congress.
"Patients undergoing total knee replacement are often prescribed opioids before and after surgery for pain relief,"
Chandrasekar Gopalakrishnan, MD
, MPH, from the Brigham and Women's Hospital and Harvard Medical School, said during his session. "However, in a prior study of older Medicare enrollees with osteoarthritis, we found that nearly 60% had used opioids at least once in the year prior to a TKR, and 7% had continuously used an opioid, having received at least one fill for 12 consecutive months."
He added, "These continuous users of opioids were at high risk for poor outcomes after their surgery and had a twofold increased risk for TKR revision and a fivefold increased risk for opioid overdose."
In this cohort of more than 140,000
older patients undergoing TKR
, 10.6% became persistent high-dose opioids users in the year after," Gopalakrishnan said. "Our prediction model developed using Medicare claims with 10 readily available clinical factors may help identify patients at high risk of future adverse outcomes from persistent opioid use and dependence after TKR."
New study confirm effectiveness in deployment of other health care professionals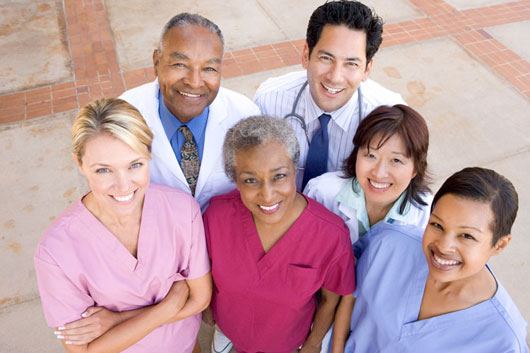 At EULAR 2020, researchers reported on insufficient health care for people with inflammatory arthritis that affects more than 1.5 million people in Germany. Because there is a shortage of rheumatologists, however, only half of the patients in this country are adequately treated. Researchers looked at how the use of other health care professionals, as is the case in Denmark and the UK, could help to improve the situation. Around two percent of the adult population in Germany is affected by chronic IA diseases, such as rheumatoid arthritis (RA), axial spondyloarthritis (AS) or psoriatic arthritis (PsA).
However, according to one of the study's researchers, Dr. Kirsten Hoeper from the Clinic for Rheumatology and Immunology at the Hanover Medical School: "The existing medical resources do not suffice to provide early, patient-centred and guideline-based care. The waiting times are far too long. This is despite the fact that new drugs could almost completely force the disease back into so-called remission for the majority of patients - provided that treatment is administered in good time."
The deployment of RFAs could improve the situation, as is already well-established in some Northern European countries. RFAs are members of related medical professions such as paramedic, nurse, student nurse on the stie of road traffic/motor traffic accidents, who have acquired additional theoretical and practical knowledge about the care of patients living with arthritis and musculoskeletal diseases.
The results of the study found the involvement of RFAs produces the same treatment results as continuous rheumatologist consultation.
"For the first time it can be shown for Germany that an RFA consultation is a safe way to complement the care of patients suffering from rheumatoid arthritis", said Professor Dr. John Isaacs from Newcastle, Great Britain, EULAR Scientific Programme Committee Chair.
According to Dr. Hoeper, the use of RFAs produces better care in a cost-efficient way : "Integrating a team approach comprising rheumatologists with other health professionals into the treatment of patients with inflammatory rheumatic diseases presents great opportunities. RFAs can complement a physician's workload, who in turn can use freed- up resources for more complex or new patients. The long waiting times for an appointment with a rheumatologist could thus be cut shorter by following the international EULAR Recommendations regarding RFAs, Germany will lead to better patient care in a cost-efficient way."
Go deeper: Nurse practitioners in Canada are improving access to care
Since its inception in 2005, the Advanced Clinician Practitioner in Arthritis Care (ACPAC) Program (acpacprogram.ca) has successfully graduated 69 extended-role practitioners (ERPs) practising across Canada. It is an Ontario-based, formal training program for appropriately chosen health care providers already experienced in arthritis care that ensures acquisition of the advanced skills and knowledge necessary to support the development of extended practice roles. ACPAC-trained and experienced ERPs have shortened the time-to-rheumatologist assessment allowing an earlier diagnosis and treatment decision for patients with IA.
In 2011, British Columbia rheumatologists were awarded funds for integration of nurses into patient care. From that, the "nursing billing code" was born. The "Nursing code," which can be billed every six months per patient, allows a rheumatologist to hire a Licensed Practical Nurse (LPN) or Registered Nurse (RN) to support the management of patients with inflammatory arthritis. The nurses provide a wide variety of services to patients, including disease and medication counselling, methotrexate and biologic injection training, vaccine administration and tuberculosis skin testing.
During 2016-2017, 53 of the 86 rheumatologists in BC used the "Nursing code," with an estimated 55 rheumatology nurses employed across the province.
Rheumatology nurses not only allow us to provide enhanced care to patients but can also improve access to care in underserviced areas. Some nurses work in an interdisciplinary care model, where side by side with the rheumatologist they provide care for new and follow-up patients. This approach has improved patient access by reducing wait times for new referrals and has allowed follow-up patients to be seen more promptly when needed.