JointHealth™ express
December 18, 2019
---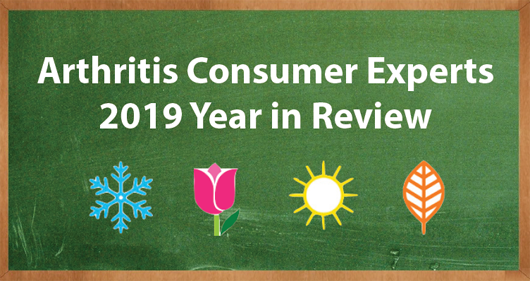 JointHealth™ insight – November/December 2019
Arthritis Consumer Experts: 2019 Year in Review
In 2019, Arthritis Consumer Experts (ACE) worked – everyday, all day – to improve the lives of people living with arthritis through education, (em)powerment and advocacy.
This issue of
JointHealth™ insight
provides highlights of ACE programming in 2019 and announce the winner of Canada's Best Workplaces for Employees Living with Arthritis Award. We also discuss two awards which were presented at the Arthritis Alliance of Canada's Annual Meeting in Toronto on November 29, 2019, including the Qualman-Davies Consumer Community Leadership Award and The Arthritis Alliance of Canada (AAC): Legacy Award.
Thank you for making 2019 a year of progress, meaning and success!