JointHealth™ express
September 30, 2019
---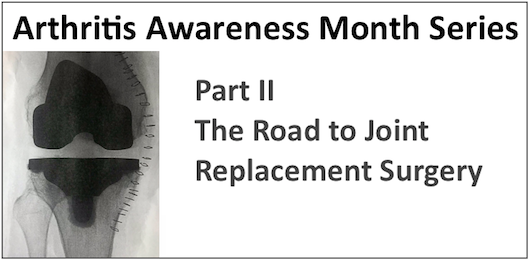 Arthritis Awareness Month Series: Part 2 - The Road to Joint Replacement Surgery
For some individuals with severe osteoarthritis or different forms of inflammatory arthritis, their rheumatologist or family doctor may recommend a joint replacement if other forms of treatment have not improved function or failed to prevent further joint damage. In part two of our three-part JointHealth™ insight series for Arthritis Awareness Month, we discuss joint replacement for arthritis with a focus on the time before surgery.
This special issue of
JointHealth™ insight
will include information about what a joint replacement is, decision making for surgery, bilateral knee replacements and preparing for surgery.